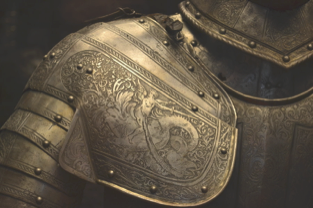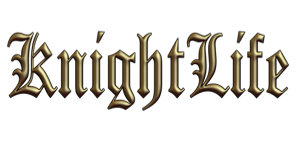 The KnightLife is a collection of our national award-winning character education products and services that schools may use individually instead being required to sign up for our full EAFK program. Email amber.parr@me.com to enquire or order.
KnightLife Products & Services




"The Code" Character-Building Curriculum
Presented as a modern Code of Chivalry for young students, The Code online curriculum is an exhaustive resource of age-appropriate character-building lesson plans for elementary and middle schools. Easy to navigate, The Code website contains twenty, ten-minute character lessons per month, beginning with the first day of Kindergarten and continuing daily through the last day of 8th grade. Included in the website are Parent letters in English and Spanish; Student self-assessments for each character trait; Home activities; Trait definitions; Case studies; Historical profiles; Discussion questions & activities; Challenge puzzles; Quotations; Literature; Class projects; Learning log response questions and completion certificates for each module.
Elementary Character Traits:
Tolerance, Responsibility, Confidence, Perseverance, Discipline, Respect, Honesty, Compassion, Friendliness, Service, Citizenship, and Trustworthiness
Middle School Character Traits:
Prowess, Justice, Loyalty, Defense, Courage, Faith, Humility, Largesse, Nobility, and Franchise
The Code is updated regularly with the latest developments and literary material available. Access to The Code website is licensed annually. Licensing provides teachers with a campus password, free faculty training, unlimited use and client support.
First year license: $1,800
Subsequent year license: $750 annually thereafter
"Tournament of Champions"
The Tournament of Champions is a spectacular outdoor theatrical event featuring armored knights, real horses, and musical sountrack, all dramatizing a memorable message of fair play and right choices amidst the swashbuckling action of a medieval jousting competition.
Held at your campus, the Tournament is an exciting treat for students to kick off a new year of using our curriculum, provide a mid-year boost, or conclude a school year in grand style. Tournaments may be held in conjunction with other schools, if desired.
Tournament of Champions - $2,500-$3,500*
Length - 45 minutes
Dates are limited, so call early
* - depending on location.


"The Code" Character Trait Posters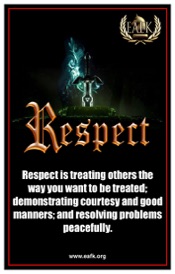 These beautiful 11"x17" posters highlight each of the twelve elementary-level character traits taught in The Code curriculum, along with its definition. Great for display in classrooms, hallways, and common areas, our posters serve as a constant reminder of what champions think, say and do.
Posters are sold in sets of twelve, with each poster dedicated to one EAFK character trait. Middle School posters are not available at this time.
Poster Set - $70 each
* plus shipping